Pharma Franchise for Sedative Medicine – Get quality tranquillizer or depressant medicines for pharma franchise in India at top pharma franchise company in India' Focus Healthcare! Our company has a vast range of sedative drug medicines & product range to cater your demands of various needs. The business dealerships of PCD pharma franchise for sedative medicines are available all across India like Mumbai, Delhi, Chennai, Bangalore, Hyderabad, Chandigarh etc. You will enjoy genuine investment exposure and great returns as franchise member of our company.
Sedative drug market has been growing its presence all over India. The demand is good across the country and is expected to rise in coming few years. Pharma franchise for sedative medicines is the best way to have your own business here and enjoy good expansion opportunities. Focus Healthcare beings you best quality sedative drugs that are DCGI approved and meet all the quality standards laid by the Indian Medical Association. The medicines have been made in GMP-WHO units that have world-class facilities for manufacturing medicines and products. As a proud member of our company, you will enjoy an extensive list of sedative medicines at reasonable rates with a good profit margin.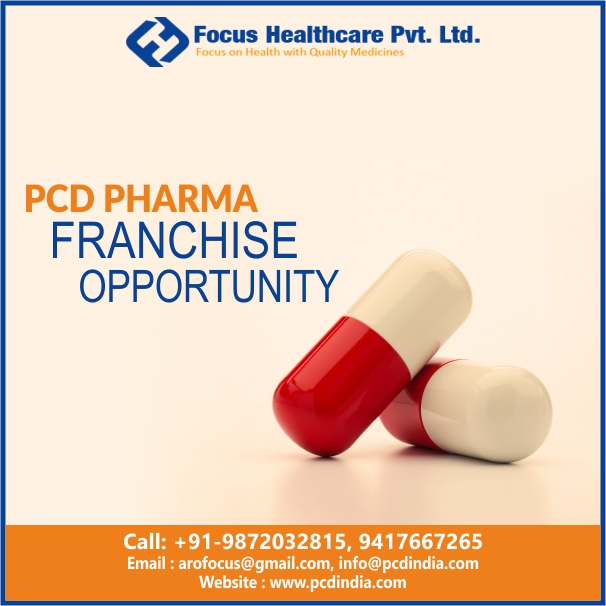 You can contact our company for more details by simply dialling +91-9872032815 or emailing your queries at info@pcdindia.com. If you want, you can even fill our contact inquiry form to connect with our representative for more details. At, Focus Healthcare you will be getting good market opportunities, better business scope, marketing support and remunerations for smooth working.
An Overview of The Sedative Drug Market
Sedatives are also known as tranquillizers & include a few depressant medicines. The medicines are used to induce sleep and half awaken situation where the patient is free from tension, anxiety and irritability. The drugs are used mostly as surgery medicines when giving any patients a painful treatment like in dentistry. They are different from sleeping pills or anaesthesia where the person is completely sleeping or numb. The demand for sedative medicines is growing across India:
These medicines are used more often for small surgeries and treatment where the patient may get anxiety or panic attacks.
With the increase in specialities and improvement in different surgeries, one can expect a good market of sedative medicines in near future.
Innovative and advanced technology has helped create space for sedative drugs. Thus, the people are investing more in sedative medicines as they are found safer.
Commence Your Own Business Of Sedative Medicines Pharma Franchise in India
Pharma PCD franchise business is one of the anticipated business opportunities in India. You will get a good variety of medicines and you can earn a good return through sales of these medicines. Sedative drug market has good scope for all those who look for successful succession opportunities in India. Focus Healthcare is the best company to bring you these opportunities. Here are the advantages of being a distributor medicines franchise distributor in India:
PCD franchise gives you a chance to start your own business on a monopoly basis. Thus, you enjoy a good demand.
The demand is good across India which will help you enjoy good market and earnings.
People are getting more aware of their healthcare needs and requirement. This leaves us with a good customer base which appreciated quality medicines and would want to spend on it for good results.
Top Pharma Franchise Company for Sedative Medicines – Focus Healthcare
Our company is looking for medical representatives, area sales manager and other experienced people who want to start their own business. We present you genuine deals of sedative medicines. The range is approved by DCGI. Our whole sedative drugs list has been made in Schedule M units. We have made sure that strict manufacturing rules are being used by the company. Focus Healthcare is aimed at proving maximum customer satisfaction. Thus, we try improving our drug formulation as guided by experts for better results, efficacy, safety and durability:
The investment plans are reasonable owning to genuine prices of sedative medicines.
We frequently launch new medicines to list. thus, you enjoy good scope in the market and meeting new demands.
Marketing support will be provided by the company through promotional tools like diaries, visual aids, catch covers etc.
Low sales target are provided to all franchise members.
Contact Information
Name: Focus Healthcare
Address: 166, Industrial Focal Point, Phase-9, Mohali-160062.
Email Address: info@pcdindia.com
Contact Number: (0172) 4601211, 2212593
Phone Number: +91-9872032815