Pharma Franchise For Critical Care Medicines – Top Pharma Franchise Company in India' Focus Healthcare invites all who looking for the genuine monopoly PCD pharma franchise! We have a variety of surgery medicines and critical care drug medicines and products. These include antibiotics, analgesics, anaesthesia, anti-inflammatory, NSAIDs, Electrolyte Supplements, and Diuretics etc. We have a large variety of ICU medicines available at best rates. You can become a member of pharma franchise for critical care medicines and enjoy a genuine business and good scope in the market.
The Demand for critical care range has risen over the time. It is due to rising cases of accidents and serious health conditions. You can start your own business through pharma franchise for critical care medicines in India with one of the best critical care pharmaceutical companies' Focus Healthcare. We have robust of critical care injectables, tablets, softgels, creams, ointments, drops, syrups etc. They all have been made in GMP-WHO units that meet the highest set of quality standards and efficacy for best results. Thus, you will enjoy a good business deal and PCD franchise opportunities in near future.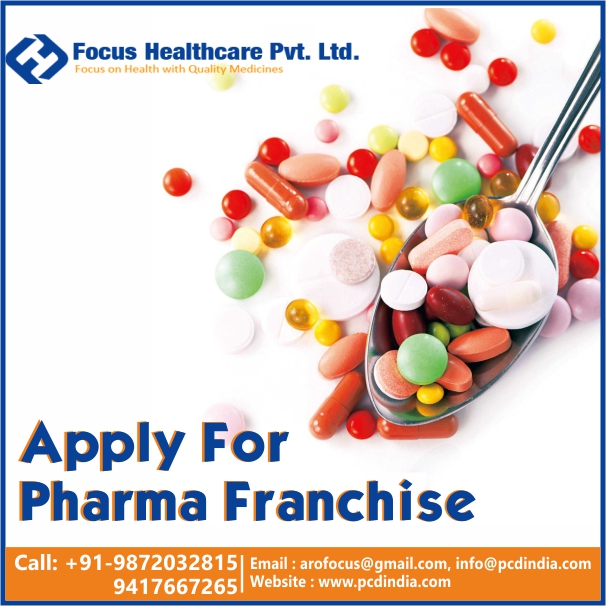 You are always welcome to have a good conversation with us! You can call us at +91-9872032815 and talk to us directly about the PCD franchise deals near you. We will be offering attractive deals of marketing support, reasonable pricing, remunerations on achieving sales target and much more. If you want, you can reach out to us by simply emailing your requirements @ info@pcdindia.com to us and we will soon rekindle with you.
The Future of Critical Care Medicines Market
Critical care medicines have a vast demand in India and it is bound to grow in next few years. The government is shaping the look of ICU facilities in India. The total number of doctors specializing in critical care is increasing. This has helped meet the growing demand and one can see a good future in this market. Here take a look at few points about the good growth of critical care medicines market:
The number of ageing population is increasing which makes it way to creating demand for ICU drugs and surgery medicines.
More and more specially trained intensivists and experienced ICU nurses are increasing in number. Thus, our healthcare system is making space for more demand in India.
The government has been supporting ICU services through schemes and policies in various cities and towns to attain good healthcare and medical facilities.
Improvement in ICU facilities by introducing new critical care guidelines, innovative technical solutions, better manpower or staffing etc has helped in the growth of ICU medicines demand in India.
Start Intensive Care/ Critical Care Medicine Franchise in India for Good Business Opportunities
Critical Care medicines are also known as Intensive care medicines. They have been extensively used to treat, diagnose and prevent critical ailments that need intensive care. Taking critical care medicines for pharma franchise can help you get good business here. Our company has good demand for ICU medicines across India. Here take a look at being a critical care range PCD franchise owner in India:
The PCD franchise business gives you a chance to start your own business at small investments.
The demand for critical care range is seemingly high in urban and semi-urban areas of India. It is slowly rising in rural India with government transforming and catering to the various needs of hospitals and better healthcare facilities.
You can earn good returns on even small investments as the supply is small compared to good demand across India.
Focus Healthcare' Top Critical Care Pharma company in India
Our company is an ISO certified company. We are recognized as one of the best critical care PCD companies in India to provide a wide range of ICU medicines for pharma franchise. The dealerships of pharma franchise are available all over India covering locations like Chennai, Bangalore, Delhi, Chandigarh, Hyderabad, Sikkim, Uttarakhand etc. When you become a member of our company, you get the following benefits:
You will enjoy monopoly rights to all the location where you will be appointed as PCD franchise owner.
We have adopted genuine pricing policy which makes our ICU products list genuine.
Regularly medical updates to marketing items will be provided by the company for smooth work.
Contact us now to know more.
Contact Information
Name: Focus Healthcare
Address: 166, Industrial Focal Point, Phase-9, Mohali-160062.
Email Address: info@pcdindia.com
Contact Number: (0172) 4601211, 2212593
Phone Number: +91-9872032815