Pharma Franchise for Surgery Medicine ­– The number of surgeries is increasing over time. There have been great discoveries in varied surgical treatments of gynecology, ortho, ophthalmic surgery, heart surgery etc. Focus Healthcare brings you monopoly based pharma franchise for surgery medicines range that includes varied kinds of products. These include DCGI accredited tablets, capsules, injectables, syrups, powders, drops, topical solutions etc. They have been priced reasonable and you will be offered quite a genuine business opportunity in your favorite location as a PCD franchise vendor.
The surgery drug market is grabbing a lot of attention and is making an ideal place for starting your own venture. Focus Healthcare is a trusted Pharma Company to offer pharma franchise for surgery medicines in India. Our company has successfully delivered a wide range surgery medicines that consist of a variety of therapeutic segments like an antibiotic, anti-infectives, anesthesia, analgesic medicines etc. The business opportunities bring flexible investment plans that meet your different needs. The growth scope is good as our company offers promotional support and multiple benefits to assist you all the way.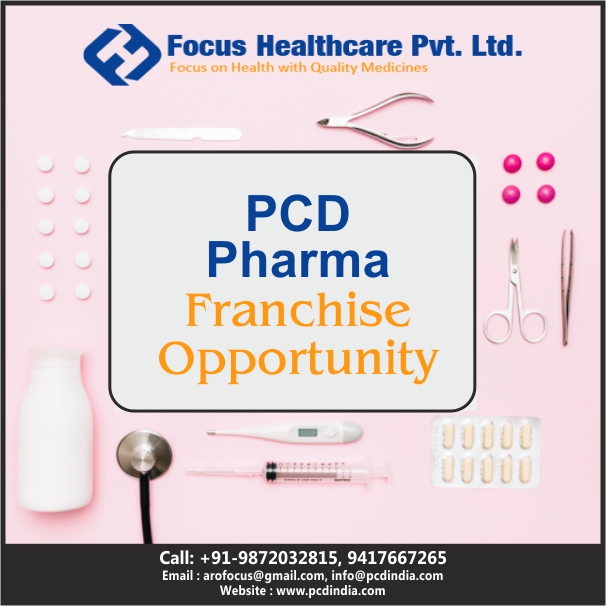 Get more information to relate to our pharma franchise dealerships in your favorite location by calling us at +91-9872032815. If you want, you could even email us at info@pcdindia.com or leave a message through contact inquiry form for details. We will be looking forward to hearing from your own end.
Growing Business of Surgery Medicines for Pharma Franchise
As government health mission, there is a sharp increase for surgeries. The CAGR rates in past five years have been in multifold like 979% in Maharashtra, 470% in Karnataka and 400% in Bihar. The growth in northeast India and union territories have been even surprising with 2214% in Sikkim, 1501% in Nagaland etc. These are a result of ongoing health insurance and incentives based schemes that support many healthy surgeries like RSBY, JSSK etc. Those who look to expand or start their own business can successfully invest in pharma franchise business opportunities for better results. The perks of investing in surgery drug market are as follows:
The demand is wide and especially in bulk like places in hospitals, multispecialty hospitals etc.
Profit margin in these segments is impressive as more people are cashing in these medicines.
The segment covers many medicines range that will increase your potential offerings to end-clients and consumers.
A risk factor is quite low as demand is surging high and distributors are limited in this segment.
Quality Surgery Medicines Offered By Focus Healthcare for PCD Franchise
Our company manufactured and markets multiple surgery medicines and products that are used before, during and after surgery. These medicines help patient to prepare for surgery, prevent infection, fasten healing process, lessen pain etc. Our products list covers all the potential drugs that you will require to own for a good PCD franchise opportunity in the future. Our company offers DCGI approved medicines that are fully made in GMPc & WHO manufacturing units. Here are some of the surgery drug medicines that are offered for pharma franchise:
Analgesic Drug Range
Anesthesia range
Antibiotics
Anti-infective medicines
Symptom-reducing medicines (acid reducer, Anti-nausea, etc)
These cover all the dosage system required like drops, ointments, liquids medicines, tablets, capsules, softgels, powders etc. It is our promise that you will enjoy vast option at most affordable rates.
Associate with Us for Surgery Medicines Franchise in India
Focus Healthcare invites people from all across India who search for genuine pharma franchise business in surgery medicines range. We need dedicated and hard working people who are serious about their work. In return, we promise to support you with innovative marketing plans and an increasing list of drugs. Our experience of 20+ years in this industry has benefited the 300+ of our associates. You can even join us and enjoy great demand and own a good business. The benefits of being our associates are as follows:
Our company will be offering an attractive list of marketing tools for good promotion of your business.
We charge genuine rates for each order which is economic and budget-friendly.
The marketing agreement will offer monopoly rights and wide space for business purpose.
You can connect with our company now to know more!
Contact Information
Name: Focus Healthcare
Address: 166, Industrial Focal Point, Phase-9, Mohali-160062.
Email Address: info@pcdindia.com
Contact Number: (0172) 4601211, 2212593
Phone Number: +91-9872032815