Pharma Franchise For Ortho Medicines – Top Pharma Franchise Company in India' Focus Healthcare brings you wide range of anti-inflammatory drug, NSAIDs or oral steroids for muscle & joint pain. We have some of the quality range of orthopaedic medicines drug & products made using high-quality ingredients. Our company is looking for genuine and serious people who can become a part of our PCD pharma franchise for ortho medicines in India. The deals are available across India covering locations like Mumbai, Chennai, Sikkim, Delhi, Hyderabad, Bangalore, Chandigarh etc.
Orthopaedic drug medicines demands have been growing over the years. This is due to rising population of adult and geriatric population. Focus Healthcare welcomes all those who want to start their business through pharma franchise for ortho medicines in India. Our range covers quite attractive medicines to reduce inflammation (swelling) and pain in joint and muscles. They have been formulated by skilled experts and made in GMP-WHO units that follow strict quality control standards. You can become a member of our company at simple business investment plan and get good returns over the time.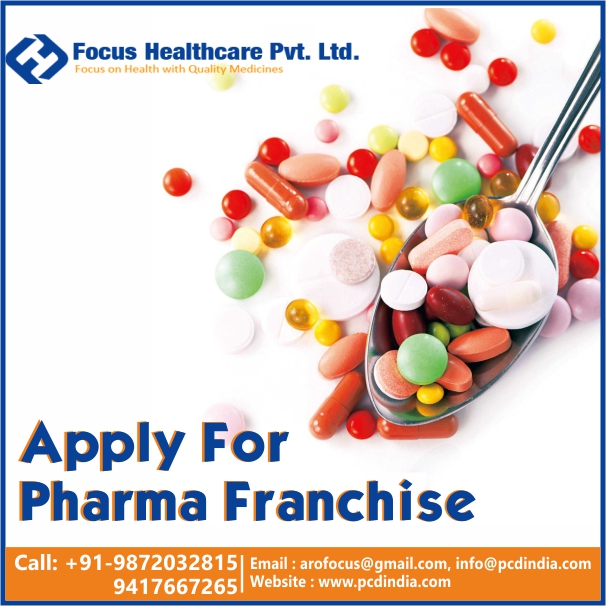 You can have a direct talk with our representatives by dialling +91-9872032815. You can also reach out to us by emailing at info@pcdindia.com. Else leave a text message related to your queries in our contact inquiry form. We promise to deliver best quality ortho drugs, better scope and business opportunities in India.
The Rising Demand For Orthopedic Medicines in India
Orthopaedic drug market has a wide presence across India. In the pharmaceuticals market, they have been making a demand. The government has been promoting the healthcare system a lot to make awareness among the masses. Ortho market has been gaining wide attention in urban as well as rural areas due to multiple factors that make the aggregate demand across the nation:
These medicines are used to treat sports injury and common joint & muscle ailments.
They have been a frequent consumer good as ointments in medical kits.
Rising population of ageing people has been contributing a lot along with adult people suffering from orthopaedic pain. This also includes patients suffering from joint/ muscle pain after accidents, surgeries, injuries, diabetic diseases, arthritis etc.
Improved drug formulation and pharmacology has helped provide better results.
Leading Ortho Drugs PCD Franchise in India' Focus Healthcare
Our company brings you smart business opportunities in India to meet the high demand for quality drug formulations. We are an eminent name when it comes to orthopaedic medicines and products. The whole manufacturing is done taking strict quality control and testing to ensure that you have been provided with the best. A good emphasis is given to the efficacy and safety results. You will enjoy a good business for medicines for pain in joints & muscles. These have been covered under different dosage systems to meet your requirements.
Quality Control Steps Taken By The Company
Focus Healthcare has taken good steps to maintain high-quality standards. We have always stuck to better quality control measurements using effective equipment & devices. Our range has been developed under the direct guidance of innovative and experienced experts. Skilled manpower has been put to work to produce better quality drug formulations. You will enjoy a vast range of ortho medicines that have been made with high-quality ingredients. The drugs are DCGI approved and made under Indian Medical Association guidelines.
Become a Proud Member Of Ortho Range Pharma Franchise in India
We welcome all of you who wants to seriously start a business in this market. Our company has a quite attractive range of medicines to meet your every demand at quite reasonable rates. You will enjoy a good market as the ortho medicines have frequent demand in India. Our pharma franchise business opportunities are available all across India covering every state to the city. By becoming a proud member of our company, you will get the following benefits:
You will be getting marketing support throughout the journey. The list of items include diaries, visual aids, promotional gifts etc.
The investment plans are genuine and very reasonable.
Here you will enjoy a good margin in sales as profit and good returns.
Quick delivery of your order via multiple distribution sources of better experience.
Contact Information
Name: Focus Healthcare
Address: 166, Industrial Focal Point, Phase-9, Mohali-160062.
Email Address: info@pcdindia.com
Contact Number: (0172) 4601211, 2212593
Phone Number: +91-9872032815