Pharma Franchise for Mood Stabilizer Medicines – Mood Stabilizer is termed as a psychiatric pharmaceutical drug that is used to treat the mood shifts, bipolar disorders highly caused due to depression and anxiety. Focus Healthcare is the leading pharma company that is providing a wide range of mood stabilizer medicines. Today we have found that many people are suffering from the anxieties and therefore we are providing the Pharma Franchise for Mood Stabilizers Medicines. So that all the people from across the country get medicines and better treatment. Our range of medicines consisting of tablets, capsules, injection, caplets, etc is DCGI and FSSAI approved.
Focus Healthcare is an ISO certified pharma company who is well known for its quality range of pharma products and medicines. The company is providing the best business opportunity to all the pharma professionals who want to start their own venture. The company never fails to impress its clients by providing an effective and innovative range of drugs. At our premises, the production takes place under WHO and GMP certified units. Collaborate with us and get best Pharma Franchise for Mood Stabilizer Medicines.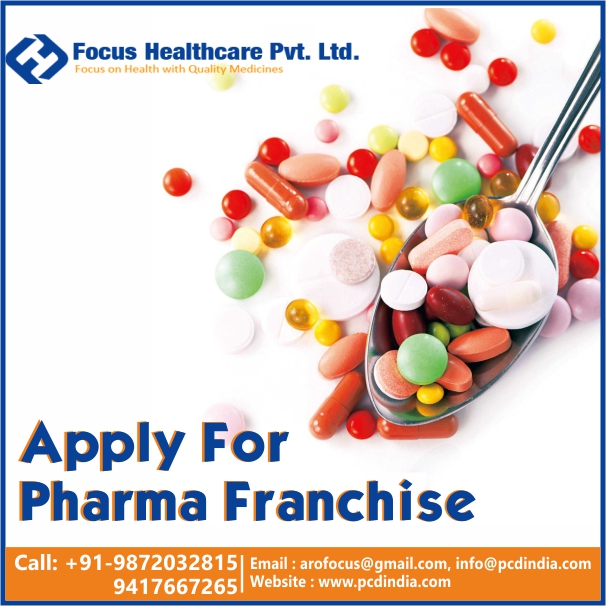 The organization makes sure to provide the safe, effective, pure and durable range of pharma products. In case you want to avail our outsourcing franchise services or want to get any information regarding our company. Feel free to call us at +91-9872032815 or you can also drop us a mail at info@pcdindia.com.
Growing Demand for Mood Stabilizers in India
In this modern era, people are becoming a victim of depression and anxiety and this leads to a rise in the demand for mood stabilizers. Especially these mobile phones, laptops, in short, we can say the technology has made the lives of people very hustle that they didn't get time for themselves. Most of the cases of suicides are found in India due to anxiety and depression.
And these days youth are commonly caught by depression. Therefore people are highly consuming Mood Stabilizers medicines. Mood Stabilizer mainly cure diseases such as mania, borderline personality disorder, bipolar disorder, and many other mood-related disorders. Therefore we can say that the pharma companies and franchise holders who are investing in this pharma segment are earning a good profit margin.
Benefits of Investing in PCD Pharma Franchise for Mood Stabilizer Drugs
Over the passing years, the pharmaceutical industry has shown rapid growth and so as the pharma franchise business. Starting your venture of PCD franchise in this pharma segment will be very profitable for you. You can earn a good profit margin in this business and this is the one major reason behind the huge investment in mood stabilizer medicines. You can avail the ample of benefits by investing in Pharma franchise for mood stabilizers:
The mood stabilizer medicines have a continuous demand.
By investing in this segment you can have a good customer base all over India.
The monopoly rights distributed by the company will reduce the competition for you.
By starting your pharma franchise business you will get to earn a lot of marketing and entrepreneur skills.
What Makes Focus Healthcare Best for Pharma Franchise for Mood Stabilizer Medicines?
When it comes to pharma industry then Focus Healthcare is considered the best pharma company. Our company is proficient in providing the pharma franchise business opportunity for Mood Stabilizer medicines. Because of our professionalism and transparency, more than 300+ associates have connected with us.
By becoming our franchise holder you can make a good image in the existing pharma market. We are linked with the wide distribution channel that makes us capable to provide our products across the nation without any hindrance. Below are our franchise services listed that you can avail by associating with us:
The company is providing the best promotional tools such as calendars, diaries, brochures, visual aid, written pads, visiting cards, MR bags, etc.
Best marketing support is provided from our end to ensure that you have a successful business.
On meeting the annual targets we provide attractive schemes of incentives, gifts, and bonus.
The company keeps its products list up to date as per the existing market demand with the help of research and development team.
Contact Information
Name: Focus Healthcare
Address: 166, Industrial Focal Point,
Phase-9, Mohali-160062
Phone No: +91-9872032815