Pharma Franchise for Haematinics Medicine – Focus Healthcare is said to be the leading company when it comes to quality production. We deal in various drug segments and with the growth in our company we have also set up Pharma Franchise for Haematinics Medicines. The company is engaged in offering a qualitative range of Haematinics drugs. Our offered drugs are tested under the strict control of the quality department in order to ensure that these are free from side effects. Adding to this, our haematinics drugs are also manufactured under WHO-GMP certified units.
Haematinics medicines are widely used for treating the deficiency of iron in the patient. Focus Healthcare provides the Pharma Franchise for Haematinics Medicines across Pan India. Our range of drugs is widely demanded by the customers for their effectiveness and long shelf life. We provide these drugs in all the dosage formulations such as iron injection, folic acid capsules, oxytose syrup etc. If you are a newcomer or a pharma professional who is in search of pharma franchise business then you should choose a reputed company like Focus Healthcare. By becoming part of our company you will be able to earn a good profit return.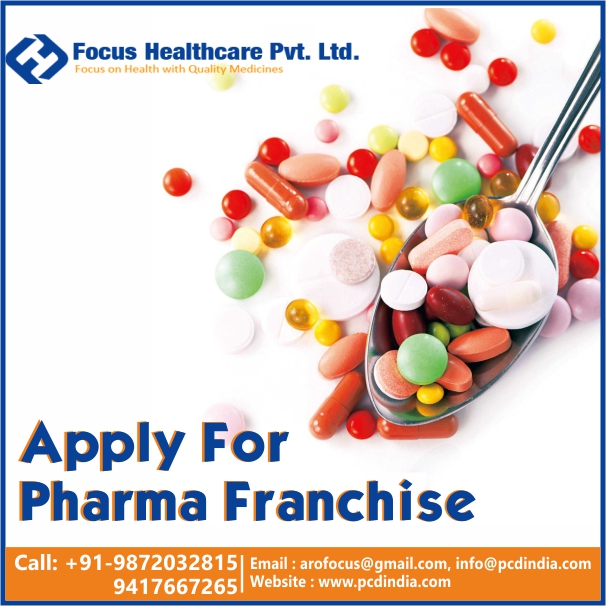 Our company assures you to provide high-quality, safe and effective drugs. In order to avail our franchise services or want to get any information about our company. Just give us a call at +91-9872032815 or you can also send us a mail at info@pcdindia.com.
Renowned Pharma Franchise Company for Haematinics Medicines – Focus Healthcare
Focus Healthcare is the most trusted and reliable company in India. We are an ISO certified company, as we are working for many years in the pharmaceutical industry. The company is completely dedicated to the quality of each and every drug. Also, we have vast manufacturing units that include advanced machinery and latest equipment. Our haematinics drugs range is demanded across India because of our quality products. Here are some features of our company highlighted below:
GMP and WHO certified units.
Quality Assurance at affordable rates.
Monopoly rights are being offered.
DCGI approved drugs.
Extensive range of product list.
Market Scenario of Haematinics Medicines
Haematinics includes iron, folate, vitamin A, vitamin B12, and riboflavin. The lack of these all or the reduced bone marrow activity causes the underproduction. People are very busy in their busy schedule and they don't have time to give their body nutrition and these causes a Haematinics deficiency. But gradually people are now becoming more aware conscious about their health and thus demand quality medicines. The productive hands of the government in the healthcare sector have also proven beneficial to the franchise holders. As these medicines are consumed for the longer duration and thus you can have good control over the market.
We Match the Quality Standards
Focus Healthcare never compromises with the quality of medicines and drugs. In order to maintain the quality, we make use of rich resources and fine active ingredients that are imported from reliable vendors. We also have hired a quality team that keeps a constant eye at every level of manufacturing. The company makes sure to deliver the medicines after the chemical testing. Adding to this we also follow all the strict quality guidelines that laid down by the Indian Medical Association. We match the following quality standards:
Purity
Safety
Effectiveness
Accurate Composition
Cost-effective
Quality assurance
Major Payback of Becoming a Pharma Franchise Partner of Our Company
Focus Healthcare provides a best and economic deal of investment to its franchise holders. We prefer to work with professionalism and transparency with all the associates that help us to build trust and confidence. More than 350+ associates are connected with us for genuine business opportunities. Till now we have only received positive feedback from our clients. Therefore joining hands with us will give you many benefits such as:
You will get a good amount of incentives and bonus on meeting the annual targets.
Marketing support will be provided by our company which will help you to expand your business well.
Promotional materials like calendars, visual aid, diaries, visiting cards, brochures, MR bags, written pads etc.
We also keep our associates informed about any new launch or updates on the product list through the newsletter.
Contact Information
Name: Focus Healthcare
Address: 166, Industrial Focal Point,
Phase-9, Mohali-160062.
Phone No: +91-9872032815
Email Id: info@pcdindia.com