Pharma Franchise for ENT Medicines – Looking for ear, nose and throat (ENT) drug medicines and products range at best rates? Want quality Otorhinolaryngology medicines for pharma franchise? Focus Healthcare' Top Pharma Franchise Company in India would like to invite people from all over India who are searching for quality ENT range. We are offering PCD pharma franchise for ENT medicines in India at best genuine deals. These include DCGI approved a range of tablets, capsules, syrups, drops, etc. You can trust our company for a better scope and quality offerings across India like Mumbai, Chennai, Delhi, Sikkim, Kerala etc.
ENT medicines demand in India is growing rapidly. The drug market is expanding vigorously which is makes monopoly pharma franchise for ENT medicines range a profitable business. Focus Healthcare is a reputed name in the market that beings GMP-WHO manufactured a range of Otorhinolaryngology drugs. With superior quality chemicals & extracts, each ENT drug has been made under strict quality controls. World class facilities have been given to develop and manufacture each unit. We offer quality range at most genuine rates that you would enjoy.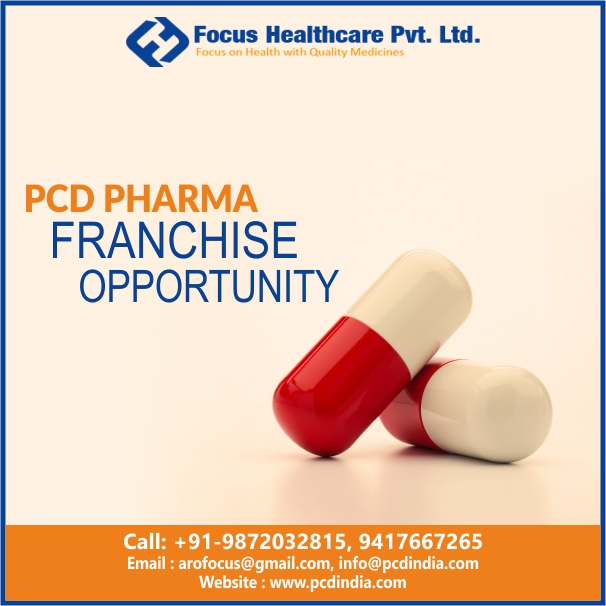 Feel free to talk to us by simply calling us at +91-9872032815. If you want you can even email us at info@pcdindia.com or simply leave your queries through our contact inquiry form. We will be looking forward to hearing from your end. We promise you to provide you good scope, better opportunities and professional support all the way.
ENT Drug Market and Its Demand in India
The number of Otorhinolaryngology is growing over the time. With growing cases of ailments all across India, one can see good demand for ENT medicines. The geriatric or ageing population is increasing in India. This has affected the market of value of ENT over the past few years. People are getting more conscious about their ear, throat and nose related ailments. The improvement of technology and development of drug has helped raise awareness and win the confidence of large masses.
The government is trying to propagate the importance of healthcare and trying to cater better facilities across India. With growing per capita income, one can see good future here. The demand is good in urban and semi-urban and speedy growth in rural. People are willing to spend on quality ENT drugs for a healthy living.
Why Invest in ENT Range Pharma Franchise in India?
Monopoly pharma franchise is one of the best ways to enter the ENT drug market. The demand is good across India and you can start your business in any of the locations. Those who are looking for good expansion of business should opt for ENT medicines for pharma franchise in India. Here are the benefits of being an ENT medicines distributor:
You will enjoy good profit margin which will help you earn good returns.
The business opportunities in this market are good. It is growing at an impressive CAGR which makes it a good place to start a venture.
Exclusive rights will help you in good sales in that particular allotted area and you can expand your business in short durations.
Leading ENT Range PCD Franchise Company in India – Focus Healthcare
Our company is an ISO certified company that works for bringing better healthcare services and business opportunities for seekers. Pharma marketing has been one of the popular services of our company that has been embraced by 250+ associates all over India. Our Otorhinolaryngology drug range is a combination of best technique and technology being used under expert care. Our company has always aimed at attaining better customer satisfaction by probing them better services. When you become a PCD franchise member of our company, you welcome the following benefits:
Our company is providing a wide area for business operation and you will get the marketing agreements on a monopoly basis.
We want good opportunities for our franchise partners. Thus, you ill enjoy good profit margin.
The returns favourable to your needs as you grow. For better sales and marketing, we provide you with marketing tools and inputs.
The rates are genuine and reasonable. We have used best quality material and you will surely enjoy good quality drugs for your customers.
Contact Information
Name: Focus Healthcare
Address: 166, Industrial Focal Point, Phase-9, Mohali-160062.
Email Address: info@pcdindia.com
Contact Number: (0172) 4601211, 2212593
Phone Number: +91-9872032815