How to Start a Wholesale Pharmacy Business in India – If you are a retailer of PCD franchise owner or want to start a pharmaceuticals business on a good level then go for a wholesale pharmacy business. It will bring you good profits and an opportunity to start your own venture. In this post by Focus Healthcare, we will be discussing how to start a wholesale pharmacy business in India.
Types of Pharmacy Business That You Can Start in India
Before you jump to any conclusion on how to start your own pharmacy business in India, you should know the types of pharma business that you can start here. When you have reached a milestone as a retailer, you can invest in wholesale businesses which are of these types:
Standalone Pharmacy: Chemist or drugstore or a general medicines store is the names of this kind of business. You can expand your current profile and deal in wide variety of medicines.
Hospital Pharmacy: Collaborate with a hospital or a medical institution to market, sell and promote medicines.
Chain pharmacy: Build your own chains in different locations which could be around the nation.
Township pharmacy: This is related to a particular housing society of town where you are having a good reputation.
Internet pharmacy: Turn to digitalization and work with vendors, customers, and distributors online. This business is usually online.
Specialist pharmacy: Wholesale business in particular specialization zones like Oncology, dermatology, ayurvedic, homeopathic etc.
Animal pharmacy/ Veterinary Pharmacy: Deal in animal medicines and products.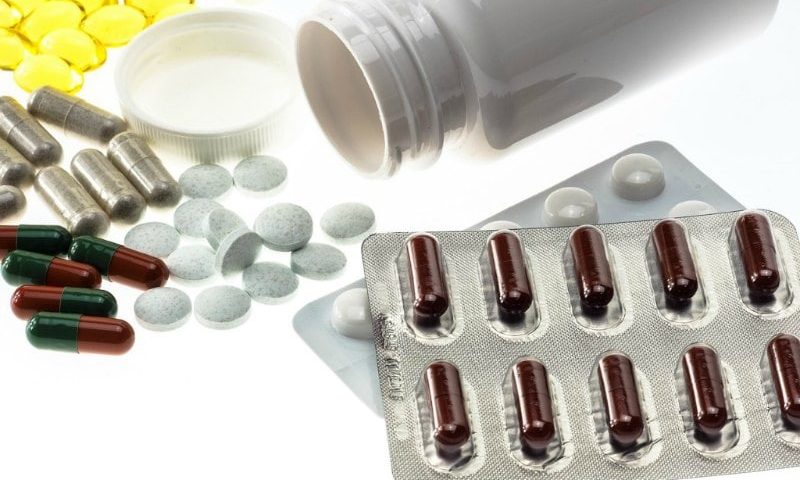 Best Wholesale Pharmacy Business Plan | Step To Step on Building Your Own Pharmacy Business
Here are the steps to start a wholesale distributor pharmaceuticals business in India:
Tips To For Wholesale Business in India
If you want to start wholesale franchise business then collaborate with a good company and ask their policies and criteria about it.
List yourself on B2B & B2C portals like IndiaMART, Just Dial, and PharmaHopers etc. These help you increase brand positioning and creating a Brand Identity.
Appoint various doctors, medical representatives, stockiest, distributors etc to make your channels stronger.
Make sure you do good research work about the current market conditions and economic conditions to come to good conclusions.
Legal procedure to Obtain Drug License and GST Registration
You need to have these two to apply as wholesale businessmen. If you already have it then it is good or else applies for it. A drug license can be obtained under form No. 19 from Central Drugs Standard Control Organization (CDSCO) or State Drugs Standard Control body. To apply for it, you should be at least having a degree or diploma or SSC from a recognized institution. You should have 1-year experience in marketing drugs. To apply for it, the following documents will be required.
Under Drugs and Cosmetics Act, 1940, affidavit of non-conviction of proprietor/ partners/ directors
Affidavit Appointment letter of a registered pharmacist or competent person working full-time
Application form in the prescribed format.
Challan of fee deposited for applying for drug license.
Covering letter with the intent of the application signed with name and designation of the applicant.
Declaration form in the format prescribed.
Key plan (Blueprint)/ Site plan (Blueprint) & Basis of possession for the premises
Proof of constitution of the business (Incorporation Certificate/ MOA/AOA/Partnership Deed)
Proof of ownership of the premises, in case, if it is rented.
To make a payment you have to enroll yourself in GST registration which has another procedure.
Investment Required to Start A Wholesale Business
Make sure you have around 70 to 80 lakhs as an investment which should last at least a year till the business gets stable. You will need a staff and pharmacists besides you. Calculate the monthly expenses too like electricity, rents, salary, commission etc. Keep saving money for future use. Initial investment includes the following besides buying medicines on a regular basis which depends on you.
Computer system: Rs30,000
Documentation and License: Approx Rs25OOO including Rs 3000 as registration fee
Furniture: Shelves and cupboards, refrigerator, air conditioner, etc 2 lakhs
Premises (Rodent-free, spacious, well ventilated, hygienic etc)
Additional Steps To Kickstart Your Own Wholesale Distribution Pharmaceuticals Business
Your business is always local whether you do it on a national level as the customers are from the local areas. Therefore, keep a good connection with the Hospitals, Local clinics, and Nursing homes. They help you create demand for your brands. There are two kinds of drug – non-scheduled drugs and scheduled drugs. The MRP of for scheduled drugs can be increased by 10%. Be careful about the new trends in the market which will help you in long run.
Conclusion
Do deep research work and then go ahead with wholesale business. You should have an efficient network of distributors and medical professionals to gain more profit. I hope the article was benefical for you.